A great way to hold multiple pages.
Easy and flexible to change inserts at any time.
Excellent for extensive menus.
NUMBER OF VIEWS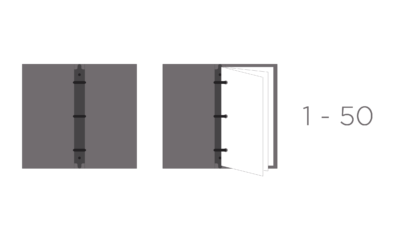 POPULAR SHEET SIZES
8.5"W x 11"H – Standard Letter
4.25"W x 11"H or 5.5"w x 8.5"h – Half Letter
7"W x 8.5"H – Half Legal
5.25"W x 11"H
Custom sizes available at no additional cost.