Divine also specializes in the construction of quality ring binders.
Case-made and turned edge covers allow for a sophisticated and elegant look and style.
Superior binders with unparalleled versatility and durability.
Decorate your binder with your company name and / or logo and make it yours.
Different pocket options available.
NUMBER OF VIEWS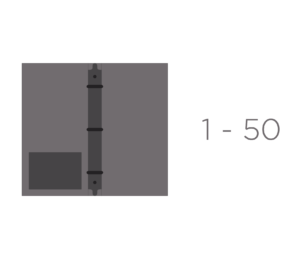 POPULAR SHEET SIZES
8.5"W x 11"H – Standard Letter Portrait.
11"W x 8.5"H – Standard Letter Landscape.
Custom sizes available at no additional cost.